How Does Air Conditioner Maintenance Work?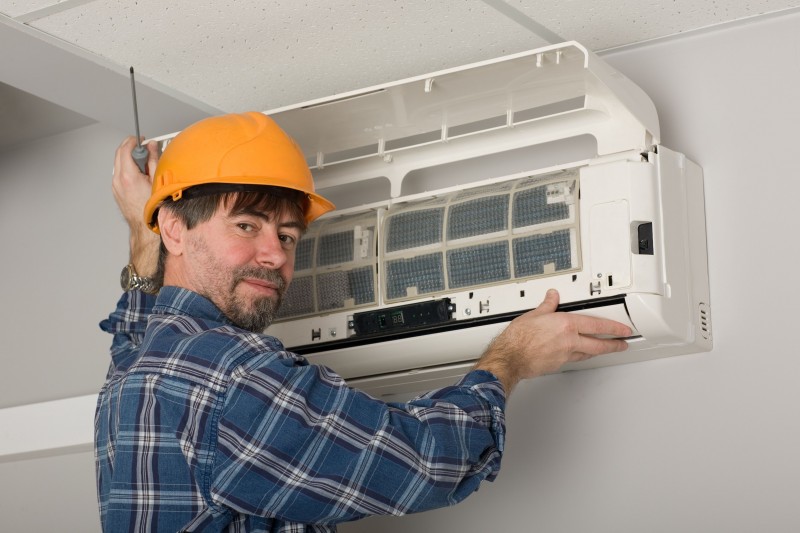 Like your car, your boat, or any major appliance, air conditioning systems need to be regularly maintained. Regular maintenance of an AC system extends the lifetime of the product, makes sure that small problems do not turn into larger and more expensive ones, and also helps ensure that your home's air quality is as good as it can be. In Phoenix, most of us rely on air conditioning throughout the year to keep us cool and comfortable. This is true at home and also in our places of employment. It is actually hard to imagine life in Phoenix without air conditioning, so why would you take any chances neglecting to take care of the system?
Air conditioning maintenance works just like maintenance on your car. You get the system inspected regularly by professionals who know specifically what to look for at certain stages in the life cycle of the unit. Depending on the type of the AC system, the brand, make, and model, and the size of your building or unit, the exact type of maintenance procedure might vary slightly. However, maintenance is always a preventative measure that can save you a lot of money in the long run. Consider AC maintenance to be an investment. Your air conditioning system costs a lot of money to repair and install, but maintenance is cheap in comparison. There are some things you can do yourself to maintain your system, but most people find that using the services of a professional AC contractor provides them with a sure thing—the peace of mind knowing that the maintenance is thorough and that all potential problems are recognized early. For example, a professional might recognize a sound that you do not notice because you are used to it. Likewise, a professional can use equipment to calibrate or test your thermostat.